We all have natural creativity in us.
I can bring out your natural creativity and inspire you through facilitation, song and image.
Facilitation
I can work with you or your team to creatively brainstorm new ideas and to develop and test them. If you combine creative brainstorm techniques and outdoor experiences you always get fresh ideas, and better engagement of people. With my background in communications, I can help translate your ideas into testable concepts and prototypes.
Image
I am drawn (ha!) to the patterns in nature and I try to express my wonder and reflections in several media: ink drawings, fabric collage, natural item collage, infographics and more.  I am self-taught and still learning.  I use my creations in my facilitation and strategy work and I create opportunities for others to express themselves through their creativity.  I sell some works to support the pro bono work I do in the community.
 Recent project:
 In 2016 I worked with the Department of Conservation to design a community consultation installation. We "pimped" a cute Caravan to encourage and enable people to have their say about the management of the Paparoa National Park.  We created a feel of an old bush hut and a chat around a kitchen table with a cup of tea.  We won a Champion prize at the Ingangahua A&P show and even more importantly the engagement of many local people.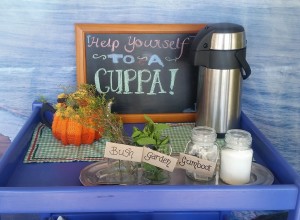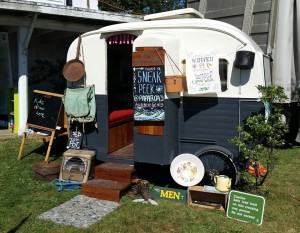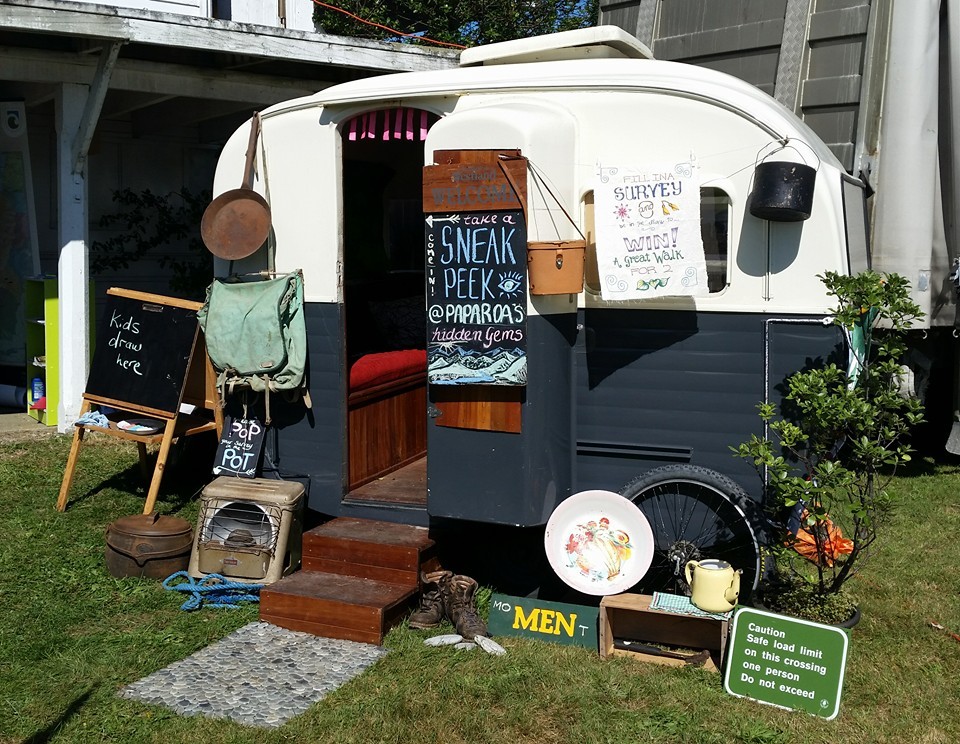 Consultation Caravan for DOC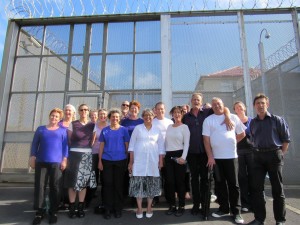 "I personally would like to thank you and Liana for the huge positive impact you created for our women, who were able to stand tall, hold their heads up high and perform with confidence and beauty….  It  helped the majority of them to step outside their comfort zone and explore new avenues and skills that they did not even know they possessed. 
Arohata Prison Gospel Choir Project 
"It was fantastic how you were able to work with the women and connect with them immediately which made them instantly relax and focused on the task in hand."
Arohata Prison Gospel Choir Project
Some examples of my nature inspired art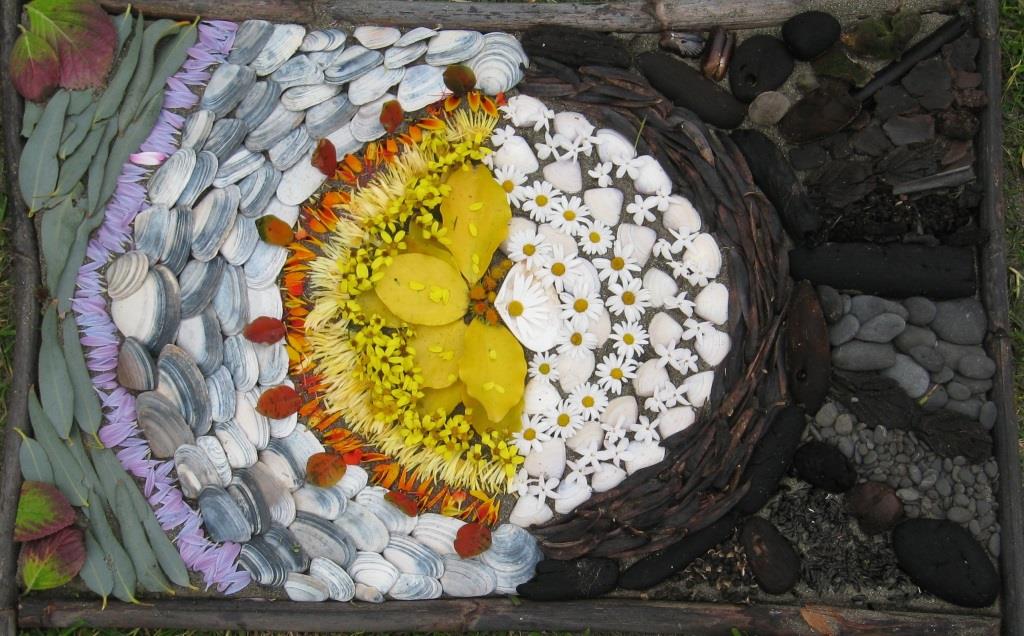 Natural materials collage
In this piece called Night and Day, I gathered and assembled all the parts in one day then let the wind take them away again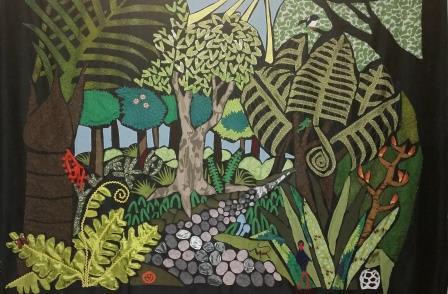 Re-purposed materials Collage
This large wall banner is mostly made of fabric off cuts and old kids clothing. Can you spot the insects, birds and fungi?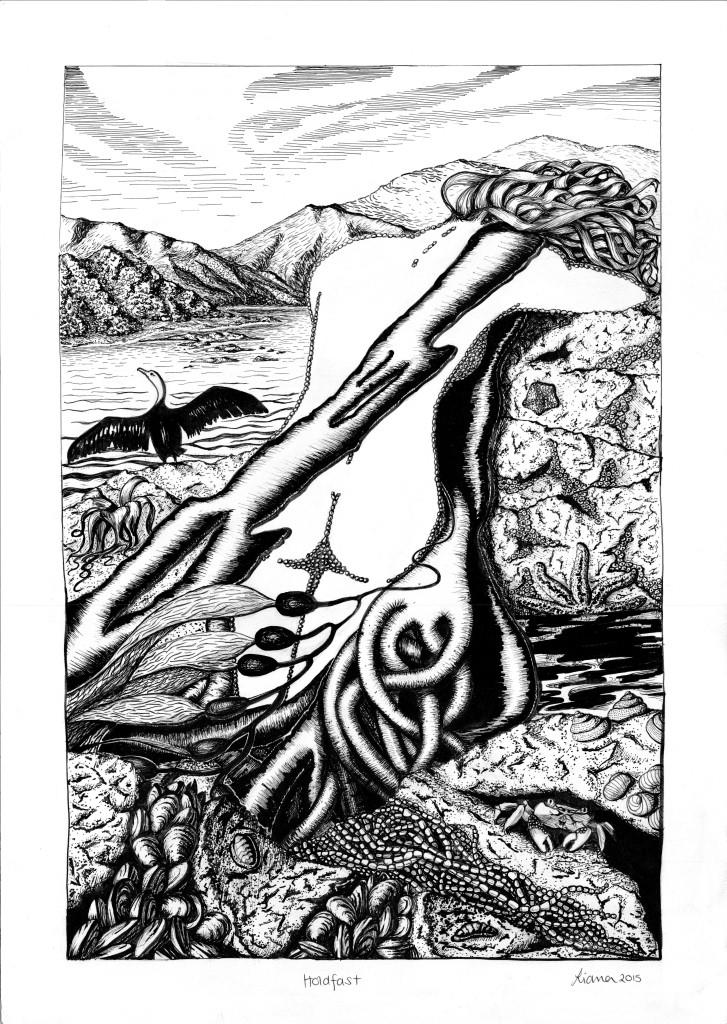 Pen drawings
This drawing is called Holdfast. It is inspired by the feeling of needing to hold on and wait for the passing of storms in life.  It is part of a series in which the outline of a woman can be seen in the spaces in nature - in this case an outline of seaweed.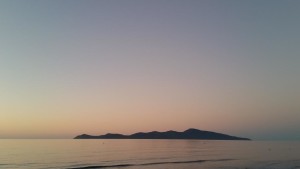 Photography
I try and capture moments and feelings when I am outside.  Celebrating the constant change and shimmering dance of nature.